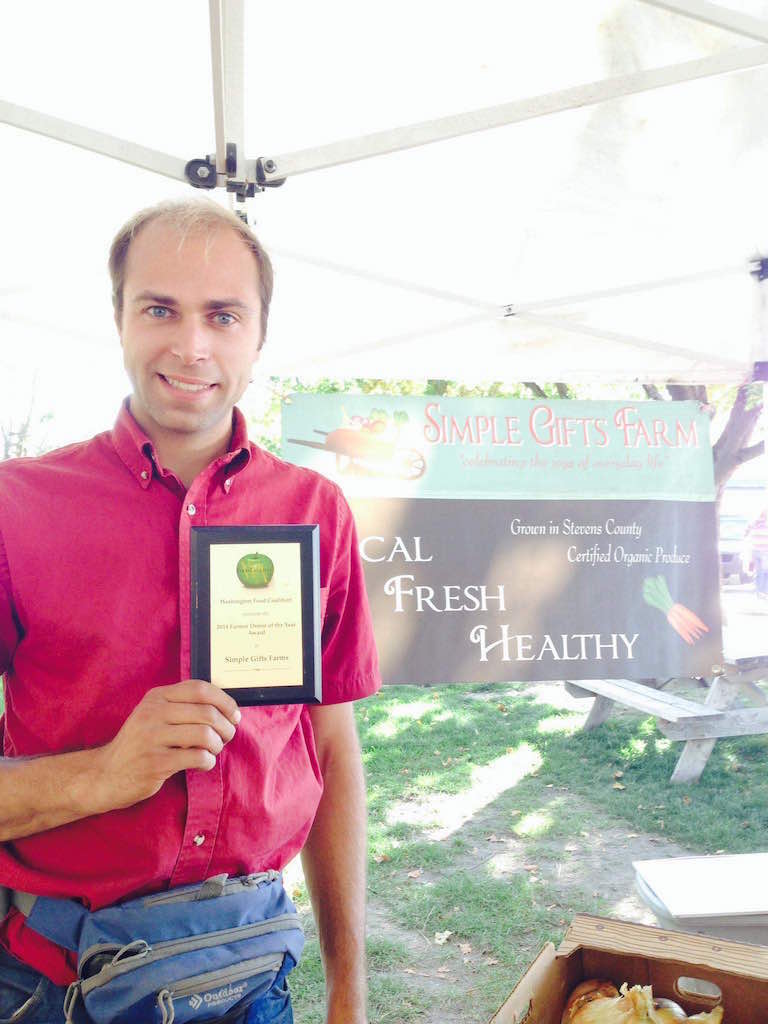 Key Points:
Frequent interaction leads to more productive donor relationships.
Solicit feedback from donors on a regular basis.
Establish a system for updating growers participating in the Farm to Food Pantry program on a regular basis.
Purchasing produce often leads to sizable donations.
Establish a standardized system for thanking donors.
Our Experience
Most grower operations in northeast Washington are smaller family farms that tend to favor organic production methods. Building strong relationships with these local producers has yielded impressive results over the past two seasons. In many cases, growers had wanted to donate more of their produce to food pantries but hadn't for a number of reasons. Growers are perpetually short on time, labor, and resources, and can be excused for not making more donations, but this dilemma has provided the Hunger Coalition with opportunities to help bridge the gap between donors and food pantries.
2014
At the beginning of the HAH program, the Hunger Coalition was awarded $4,000 dollars from Washington Food Coalition to purchase from local growers for food banks. Approaching growers with questions such as 'how to best spend the money', 'who the program would work for', and asking for their feedback was a great first step in relationship building with potential donors. A couple growers did not think the bulk, wholesale purchasing model would work for them, but the majority were happy to have the opportunity to market their produce in another way. By attending the farmers markets regularly the Harvest VISTA built strong relationships with each grower, buying from their stands, getting to know them; where they come from and why they want to be growers. Continually asking for and receiving feedback from the growers also helped improve donations. Many growers felt comfortable enough to call the Harvest VISTA if they had excess or seconds of produce. These growers often remarked on the usefulness of the HAH program's flexibility.
Once these growers started seeing the HAH program as a reliable outlet for their excess produce, the program received more invitations to glean. Many growers who originally thought gleaning was unnecessary at their farm actually invited the harvest program to glean multiple times. This was a major change in attitude towards donation and gleaning.
In 2014 the Harvest Against Hunger Program had five residential gleans. Most of these came from donors who would contact local food banks, then the food banks would pass along their information to the Harvest VISTA to follow up. Additional efforts such as advertisements in local newspapers, posting flyers and asking churches to seek potential donors in their congregations yielded little during the first year. Many individuals who had gardens would harvest their own crops and bring them to a food bank of their choice.
2015
The Harvest Against Hunger project in northeast Washington benefitted from $6,000 in total funding for its Farm to Food Pantry program in 2015. As was true in the first year, purchasing from farmers led to more donations and gleaning opportunities from those same growers. In the case of one producer, over 5000 pounds of vegetables were donated in addition to the 1500 pounds originally contracted. Meeting with growers regularly on a friendly basis at farmers markets and other events led to increased donations as well.